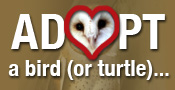 Recent Successes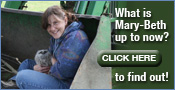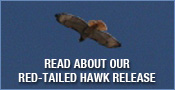 Video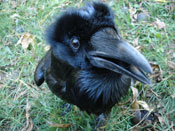 Horizon Wings was recently featured on an episode of Surely You're Joking, Mr. Science, on West Hartford Community Television, take a look!
You can also see more videos of Horizon Wings' birds on YouTube...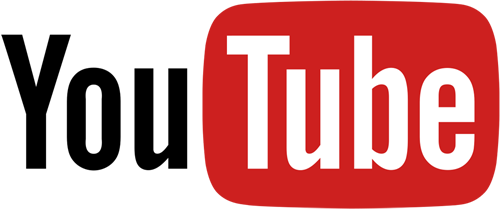 Horizon Wings is a non-profit Wildlife Rehabilitation Center specializing
in Birds of Prey. All of our funding is provided by
educational programs and donations.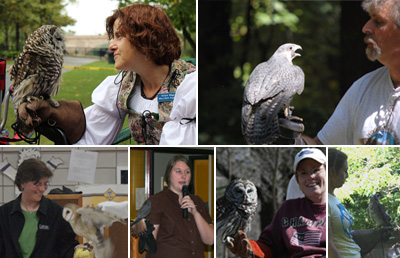 Horizon Wings has several raptors which we are unable to release back into the wild due to their injuries. Fortunately we are able to keep these birds at our center and, with a special permit, use them for educational programs.

EARTH DAY 2013
It's that time of year again! It is our 4th annual Earth Day Fair on April 27th from 10:00 a.m. to 3 p.m. Admission is a donation of $5.00 for adults, $2.00 for children, free for children under 5 years old. Come and see Horizon Wings in all its glory, with a live program, fun family activities, and tours to see all of our birds! You can see any of the 13 species of raptors, 17 birds total! There is no other event like it at here Horizon Wings, so don't miss out on the fun!
Where Are We Next?
Horizon Wings does a number of public programs throughout the year. We are also available for programs to private organizations and individuals.
Our upcoming events change frequently, so visit often, and we look forward to seeing you at one!
Here's where we are next. Contact the facilities directly for more information:

April 27,
10:00am - 3:00pm
Horizon Wings 3rd Annual Earth Day Event
9 Sand Hill Road
Ashford, CT
May 18
12:00pm and 2:00pm
New Milford Eco Fest
Event will be held rain or shine!
1 Shipyard Lane
Milford, CT
May 25
11:00am and 1:00pm
Long Island Sound Day Celebration
Mystic Acquarium
Mystic, CT

Thank you notes from a recent event at Middlebury Elementary School...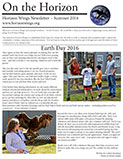 Download our newsletter, On the Horizon, for more information regarding our programs, events and how you can help.