Horizon Wings is a non-profit Wildlife Rehabilitation Center specializing
in Birds of Prey. All of our funding is provided by
educational programs and donations.
Horizon Wings has several raptors that cannot be released back into the wild
due to their injuries. Fortunately we are able to keep these birds
at our center and, with a special permit,
use them for educational programs.
"Tell Your Friends That I Am Kind"
Horizon Wings has created a fund in the memory of a very special child, Catherine Violet Hubbard. Catherine was one of the children that lost her life at Sandy Hook. Catherine had a true love for all animals and in her memory we would like to share this love by using donations to this fund to bring live bird programs to children who may otherwise never experience this.
Please learn more about Catherine by visiting CVHFoundation.org.
Donations can be made by check or through PayPal on our website, please add a note designating the donation to go to Catherine's fund.
Help Fund an Eagle Scout Project
An enterprising Eagle Scout is looking for materials or donations to help him rebuild a flight cage at Horizon Wings as his Eagle Project. Any support you can give him is greatly appreciated by all of us. Click here for more information or to make a donation.


2015 PHOTOGRAPHERS' EVENT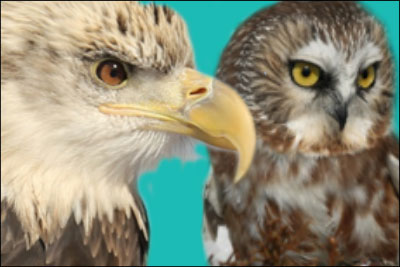 Come Join Horizon Wings for our first Photographers' Event!
This is a must attend event for serious photographers. Join us and some of our beautiful raptors in the natural setting of the Oriental Gardens in Wickham Park. This event will be limited to 25 people so there will be plenty of opportunity to photograph all of the birds.
Some of the birds that will be with us are Bald eagle, Golden eagle, Peregrine falcon, Red-tailed hawk, Red-shouldered hawk, Northern Saw-whet owl, Eastern Screech owl, Black vulture and more.
When: Sunday, May 3rd, 10:00am to 2:00pm
Where: Wickham Park, Oriental Gardens, 1329 Middle Turnpike W., Manchester, Connecticut
Admission: $125. By reservation only (non-refundable)
Payments are accepted thru Paypal via our website and must be paid by 4/19/15. All funds collected will be used to care for the birds.
For more information, contact us at (860) 429-2181 or visit us on Facebook.